Government Policy & Practice
The firm has significant experience in dealing with public entities, zoning boards, tax assessors, municipalities, councils, commissions, departments, building departments, local and state licensing entities, including the Michigan Liquor Control Commission and Michigan Gaming Control Board.
We have worked closely with municipalities and governmental entities for many years in order to achieve client goals within the parameters established by governing law.
Our client-base provides us with broad spectrum insight into various departments, collective bargaining agreements, benefit plans, tax assessment negotiations, tax payment agreements, and other aspects of city government, governance and procedures.
We thoroughly understand the FOIA process and the exceptions to basic FOIA rights.
In our experience, we have found that entities subject to FOIA requests recognize the need to provide what is required by the Act, but at the same time, we have assisted and encouraged the entity to remain ever vigilant to protect matters that are not subject to public scrutiny.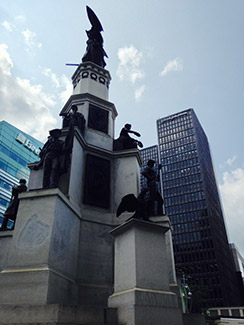 We also have a clear understanding of the Open Meetings Act and its impact on everyday operations for public entities. We recognize the public's right to know, as well as the entity's need to function effectively.
Services include:
Open Meetings Act Matters
Gaming Law
Drafting of Ordinances, Policies and Procedures, Legislation and Regulations
Freedom of Information Act ("FOIA") Issues
Liquor Licensing Law
Establishment and Implementation of FOIA Policies and Procedures
Interpretation and Application of Municipal Charters and Ordinances
Medical Marijuana Facilities Licensing