Real Estate Transactions, Development and Financing
Since 1985, Racine & Associates has handled real estate development and financing matters as a primary part of its practice, serving as special legal counsel to public pension systems, area developers and a national mortgage company.
We have assisted clients with all types of acquisition/disposition/financing of property, including major office buildings, hotels, casinos, restaurants, condominiums, residential homes, apartment complexes, manufacturing facilities, mixed-use projects, REITS, workouts, leasing, title matters and associated governmental approvals and licensing.
Through the representation of mortgage companies, pension funds, Greektown Casino, various developers and entrepreneurs, we have negotiated and documented development agreements and loan documentation serving sometimes as counsel to lenders and sometimes as counsel to borrowers. Having worked from both sides of these transactions, we have a wealth of information and experience to provide advice for practical, cost effective and feasible financing arrangements.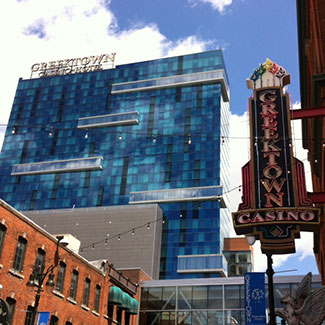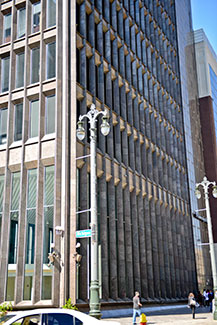 We served as general counsel for a construction lender providing construction financing nationally.  We have been developer's counsel in the Detroit casino process, serving as general counsel to Greektown Casino – requiring acquisition of land, financing and all compliance with a City development agreement, local ordinance obligations and state licensing requirements.  As special counsel to the public pension systems, Racine & Associates has performed due diligence and documented, as well as enforced, loan and investment documentation relating to numerous types of real estate transactions, including multi-family house, commercial retail and mixed use properties and REITS.
Since its inception, Racine & Associates has proudly represented developer Jim Papas and his family in the Detroit Metropolitan Area with projects that include the Atheneum Suite Hotel, 1001 Woodward Office Building, the Marquette Building, the International Center Building, Pegasus, Fishbones, and the Shore Club Apartments and Marina Complex, amongst others.  In 2003, we handled the business divorce of the Papas and Gatzaros families, requiring the unravelling of thirty years of jointly owned businesses, developments and properties. 
With our wealth of real estate experience, we are confident we can help you with your real estate development and transaction needs.